Column: Ominous start puts Dodgers' vulnerabilities on full display in Game 1 loss
Would the Dodgers' fate have been different Saturday if rookie outfielder James Outman had held on to Ketel Marte's leadoff line drive in Game 1 of the NL Division Series, instead of letting it get past him to crack open the door to a six-run first inning in the Arizona Diamondbacks' eventual 11-2 romp over the stunned Dodgers?
Maybe it wouldn't have made a difference if Outman had caught the ball instead of letting it bounce off the heel of his glove. Dodgers starter Clayton Kershaw, who had been given extra rest throughout the season and was carefully built up and positioned for this moment, clearly struggled with location and velocity. He gave up five hits and five runs before he recorded an out, leaving after giving up six runs in one-third of an inning. That's an earned-run average of 162.00 for the game.
As he walked off the field — perhaps for the last time at Dodger Stadium — Kershaw kept his head and eyes down. A few fans rose out of respect as he approached the dugout, aware they might have witnessed a sad ending to the 35-year-old left-hander's career as a Dodger and maybe as a major leaguer.
The Dodgers ace has had his share of bad postseason appearances, but nothing was as poor as what he delivered Saturday in a blowout loss to the Diamondbacks.
It was painful to watch for everyone except the smart, focused Diamondbacks.
"Obviously, they took a lot of good swings. It seemed like they were on everything he threw up there," Dodgers manager Dave Roberts said. Outside of a low-ball single by Tommy Pham, "I think balls were just up and good pitches for them to hit," Roberts said. "They didn't miss them.
"Usually Clayton does a great job of controlling, managing damage. And tonight unfortunately we didn't do that."
As ominous as Outman's misplay was, it happened early. The Dodgers had plenty of time to recover. But they barely stirred against a succession of Arizona pitchers led by starter Merrill Kelly, who brought into the game a career record of 0-11 against the Dodgers and a 5.49 ERA against them. Boosted by that early lead, he lasted 6 ⅓ innings and allowed only five baserunners, three by hit and two via walks. The Dodgers didn't score until Will Smith drove in two runs with a triple in the eighth.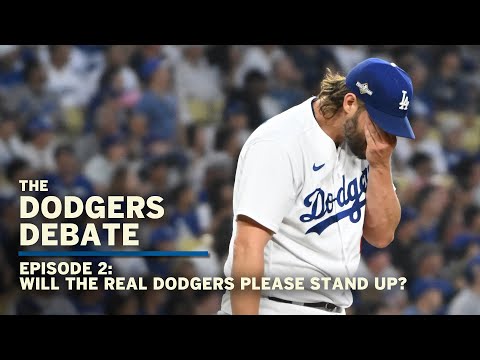 In the quiet Dodgers locker room, Outman said that Marte's drive got to him more quickly than he had expected and that he never completely had the ball. First-time playoff jitters also factored in.
"I just kind of handcuffed myself and didn't give myself enough time or room," he said. "I think I just let nerves get the best of me. I was a little tight that first inning.
"I don't think I set the tone very well to start the game off. So, yeah, obviously we want to go out there and put up a scoreless inning and get back in there, but it just didn't happen and we couldn't really bounce back."
He compared his first playoff game to "jumping into a cold pool." He didn't mention anything about sinking to the bottom.
Marte said he was looking for a good pitch to hit and found it on a breaking ball down the middle. "I put on my best swing," Marte said.
Asked if it had knuckled on Outman, Marte was sympathetic. "It was 116 miles per hour," he said. "When you hit the ball 116 mph, it's never easy to catch, especially a line drive."
Clayton Kershaw and the Dodgers had everything going for them until Game 1 of the NLDS started and the Arizona Diamondbacks dominated in an 11-2 win.
Kershaw wouldn't let Outman take the blame for triggering an avalanche of Arizona offense. "Regardless of anything that happened out there, I just have to be better," Kershaw said.
Getting a quick first out might have merely postponed the inevitable, given the Diamondbacks' aggressiveness at the plate. But not getting that out immediately put pressure on Kershaw that he and his delicate left shoulder didn't need. It also highlighted the Dodgers' defensive weaknesses in too many spots to believe they'll be able to go far in postseason play.
Outman should have caught Marte's liner. But that's only one example of a vulnerability that undermines the Dodgers' hopes of a long playoff run. Third baseman Max Muncy has little range and first baseman Freddie Freeman doesn't measure up well on most defensive metrics except those the Dodgers themselves compile. Smith has had to battle to improve his defense behind the plate. Their outfield defense is questionable, except for Mookie Betts, a six-time Gold Glove winner in right field. On Saturday he played second base.
The Dodgers' game plan for much of this season, born out of necessity, has been to outhit their mistakes and pile up offense to compensate for their lack of consistently reliable starting pitching. It worked well enough for them to win 100 games and finish atop the NL West, 16 games ahead of the Diamondbacks. In a best-of-five series, with little margin for error, that plan might not work so well.
The odd scheduling of the best-of-five series includes three days off if it goes the limit. The first of those days off is Sunday, a day the Dodgers might have wanted a chance to quickly get back at it and put their Game 1 failures behind them. As it is, they'll have more time to stew over losing the opener while knowing they'll have to face Arizona ace Zac Gallen on Monday in Game 2. The Dodgers will start rookie Bobby Miller, who was 11-4 with a 3.76 ERA in 22 starts this season.
"I have full confidence that Bobby will put up a good start," Smith said.
He pretty much has to. He's their ace now, or the closest thing to it. And the Dodgers' already small margin for error in every area is just about gone.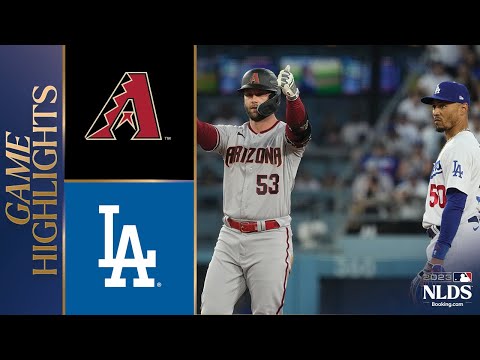 Get our Dodgers Dugout newsletter for insights, news and much more.
You may occasionally receive promotional content from the Los Angeles Times.