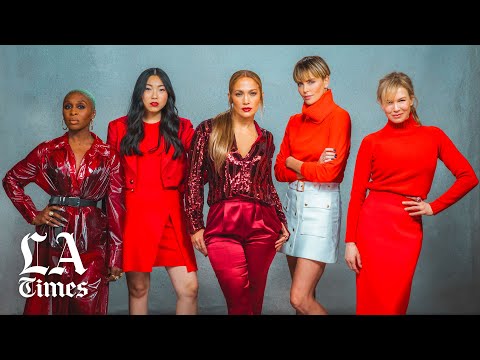 On Now
Jennifer Lopez, Charlize Theron and other Oscar contenders discuss their roles
48:58
On Now
Robert De Niro. Eddie Murphy. Antonio Banderas. Why wouldn't you watch?
48:58
On Now
They directed films on everything from 'Joker' to 'Mister Rogers.' Time for group therapy
48:57
On Now
The naked truth from Hollywood's top costume designers
1:06:32
On Now
Designer Ruth E. Carter's dynamite 'Dolemite' designs
2:37
On Now
'The Irishman:' Costumes for the ages
1:11
On Now
Julian Day's out of sight 'Rocketman' designs
2:12
On Now
A nightmare in construction and tailoring, but it works
1:06
On Now
Costumer Paul Tazwell moves from 'Hamilton' to 'Harriet'
2:16
On Now
Finding the contrasts of 'Hollywood' behind and in front of the camera
2:18
Festival of Books: Subscribe Now
Sign up today to receive email updates about scheduled programming, exhibitor announcements, and volunteer information.
You may occasionally receive promotional content from the Los Angeles Times.