Column: Why would the Dodgers start Clayton Kershaw again? Because they have no other choice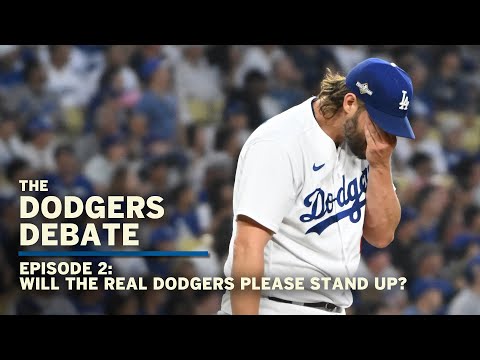 The decision has already been made. Clayton Kershaw will pitch again this postseason.
Kershaw insisted he can, so he will.
"He's going to pitch Game 4," manager Dave Roberts said.
"I'll be ready," Kershaw said.
Never mind that he retired just one batter in an 11-2 defeat to the Arizona Diamondbacks on Saturday night in Game 1 of their National League Division Series.
Never mind that he was charged with six runs and six hits against a team he has dominated his entire career.
Never mind every indication he was pitching with a gravely damaged shoulder, from his diminished velocity to the rockets the Diamondbacks were hitting against him.
James Outman's missed catch in Game 1 of the NLDS shows how many vulnerabilities the Dodgers must overcome if they are to embark on a long playoff run.
How in good conscience could the Dodgers ask Kershaw to start another game? How could they expose him to the risk of once again enduring the kind of humiliation he experienced on Saturday night?
On the other hand, how could they not?
The plan to run out Kershaw again is less about the Dodgers' belief in him and more about the team's lack of alternatives.
What other choices do the Dodgers have?
Emmet Sheehan, who pitched 3 ⅔ innings in relief of Kershaw, was knocked around for three runs and four hits. Rookie Michael Grove gave up a homer to the first batter he faced. Sheehan and Grove are both rookies and the Dodgers aren't about to start either one in a playoff game.
Ryan Yarbrough, who didn't make the NLDS roster, could be substituted for Kershaw as an injury replacement, but doing so would make Kershaw ineligible for the NL Championship Series.
Limited to throwing in the low-90s by his shoulder problems, Kershaw might now be a three- or four-inning pitcher in the postseason, but the Dodgers will need every one of those innings to win a World Series.
The only legitimate starter the Dodgers have at this point is Bobby Miller, who isn't being counted on to pitch more than five innings in his Game 2 start against the Diamondbacks.
In Game 3, the Dodgers will look for Lance Lynn and Ryan Pepiot to cover the early innings of a bullpen game.
The Dodgers might not need three or four innings from Kershaw to win a best-of-five series against the Diamondbacks, but they'll need them in a best-of-seven NLCS against the Philadelphia Phillies or Atlanta Braves. They'll need them against the American League champions in the World Series.
The back end of their bullpen is solid, but what good is that if they can't build an early lead?
President of baseball operations Andrew Friedman conceded the team's heavy reliance on its bullpen was "unconventional." He neglected to mention the approach would also be unprecedented for a World Series champion.
As much as modern baseball has devalued starting pitching, the Dodgers have taken the philosophy to an extreme. They don't sign workhorse starters. Outside of the sidelined Walker Buehler, they haven't developed one either.
Before Julio Urías was arrested last month on suspicion of felony domestic violence, the team's top two starters were holdovers from the previous regime. Urías and Kershaw both joined the organization when Ned Colletti was the general manager.
Urías' banishment has further magnified the problem.
Over the final two months of the regular season, Kershaw figured out how to pitch with his impairment. Considering what their roster looks like, who could blame them for gambling on him being able to figure out something between now and his Game 4 start on Thursday? Whatever the condition of his shoulder, as long as he has his brain and his heart, he has a greater chance of succeeding than most of the team's other options.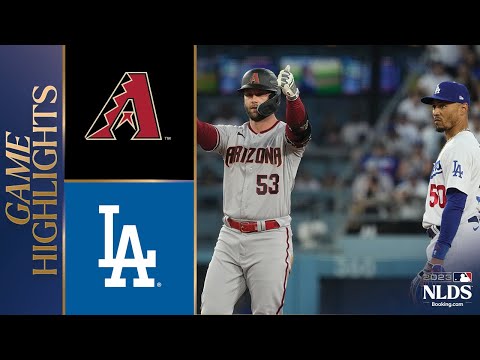 Fortunately for the Dodgers, Kershaw was entirely on board. He has never backed down over his 16-year career and wasn't about to start now.
Predictably, he downplayed any visual evidence that he was physically impaired.
"I feel fine," he said.
He said he still felt he was capable of helping the Dodgers win games.
"I feel fine," he said. "Just didn't make good pitches tonight. There's nothing health-related here. Just bad pitching."
When Kershaw was at the height of his powers, the team's shortcomings prompted him to pitch on abbreviated rest, resulting in crushing defeats that became significant parts of his legacy. Now, with his career winding down, the team's shortcomings are once again prompting him to take on a formidable challenge. He will pitch when he probably shouldn't. The results will once again shape how he is viewed.
The Dodgers have been known to be hitters this season, but after mustering just four hits in Game 1, they could see another early winter if the bats don't come alive in the NLDS.
Get our Dodgers Dugout newsletter for insights, news and much more.
You may occasionally receive promotional content from the Los Angeles Times.