'It's just embarrassing:' Clayton Kershaw and Dodgers shown no mercy in Game 1 loss
The Dodgers had confidence, spending the last week extolling their clubhouse culture, roster chemistry and ability to overcome obstacles and adversity in a 100-win season.
They had an atmosphere, a sold-out Chavez Ravine revved up after an electric pregame anthem performance and fighter jet flyover.
Most of all, they had a plan: Give the ball to Clayton Kershaw, back him up with a deep bullpen and try to strike for a quick win in Game 1 of the National League Division Series.
The only problem: The Arizona Diamondbacks swiftly, ruthlessly and stunningly socked them in the mouth.
Kershaw gave up six runs while recording just one out, a disastrous first inning complete with a dropped fly ball, squandered two-strike at-bats and a towering, three-run homer (and accompanying bat flip) from Diamondbacks catcher Gabriel Moreno.
Rookie right-hander Emmet Sheehan yielded three more runs in the second, leaving Dodger Stadium silent save for Arizona's family section.
And by the time the night was over, the Dodgers faced a series hole that felt like much more than one game, their 11-2 defeat marking the franchise's most lopsided postseason loss at Dodger Stadium.
"This is a tough one," manager Dave Roberts said in a TBS television interview at the start of the third, stumbling over his words like a dazed boxer. "I didn't expect to be in this situation."
No one in Dodger blue did.
In the days leading up to their postseason opener, the Dodgers struck a defiant tone about their season performance and championship aspirations — embracing their role as a relative dark horse amid doubts about their October pitching plans.
"It is different, in the sense that you didn't hear the 'World Series or bust' from the outside as much, if at all," Roberts said Friday, on the eve of Game 1. "But I still believe internally, we felt that that's still our goal. That didn't change."
Any chance of them starting on the right foot, however, was dashed from the start.
On the second pitch, Ketel Marte lined a 116-mph line drive that befuddled center fielder James Outman. Initially, the rookie broke in on the ball as it sailed into the gap. Then, he suddenly shifted direction and began to drift back.
By the time the drive arrived, Outman had no choice but to jump at the last second. The ball clanged off the heel of his mitt, then eluded a desperate lunge from his other hand, dropping for a double that set the calamitous inning in motion.
"My nerves kind of got the best of me," Outman said. "I was just a little tight that first inning and I didn't set the tone very well."
What unfolded next occurred in a flash. Diamondbacks rookie sensation Corbin Carroll smoked an RBI single to center. Tommy Pham followed with another hit, lining a single to left.
The Dodgers ace has had his share of bad postseason appearances, but nothing was as poor as what he delivered Saturday in a blowout loss to the Diamondbacks.
Longtime Kershaw nemesis Christian Walker then got the better of the 35-year-old left-hander again, fouling off a couple of two-strike pitches before lining an RBI double over David Peralta's head in left.
Moreno supplied the backbreaker moments later. Like Walker, he stayed alive in a two-strike at-bat, laying off three breaking balls in the dirt. Then, in a full count, Kershaw threw a belt-high slider that the Arizona catcher clobbered 419 feet.
Five batters. Five runs. No outs.
"You just feel like you let everybody down," said Kershaw, who is now 13-13 with a 4.94 ERA in his playoff career. "Guys in the whole organization that look to you to pitch well in Game 1. It's just embarrassing, really … It's a tough way to start the postseason."
A groundout from Lourdes Gurriel Jr. offered a temporary reprieve — as well as the only out of the shortest start of Kershaw's career. After an Alek Thomas walk (again with two strikes) and Evan Longoria's RBI double made it 6-0, Roberts was climbing the dugout stairs, going to pull Kershaw from a nightmare happening in real life.
"I don't think anybody in the baseball world was expecting that," first baseman Freddie Freeman said.
The teams played out the final eight innings. But with the Dodgers failing to score until a two-run triple by Will Smith in the eighth — when the Diamondbacks had stretched their lead to 11-0 — it was nothing more than a formality.
Game 2 will be back at Dodger Stadium on Monday night at 6:07 p.m.
And, after their historically bad series opener, the Dodgers will have to search hard to find any shred of optimism.
"We got work to do," said Smith, who had two of the team's four hits. "We gotta figure some things out tomorrow and come back on Monday ready to go."
A few silver linings: Playoff series aren't decided on aggregate score. The Dodgers will have an atypical day off between Games 1 and 2 to regroup. And the club hasn't lost consecutive games in more than a month.
"We're going to come out there on Monday and expect to win a ballgame," Roberts said. "[We] didn't use our highest-leverage relievers. We've got Bobby [Miller] going, and it's going to be a good one."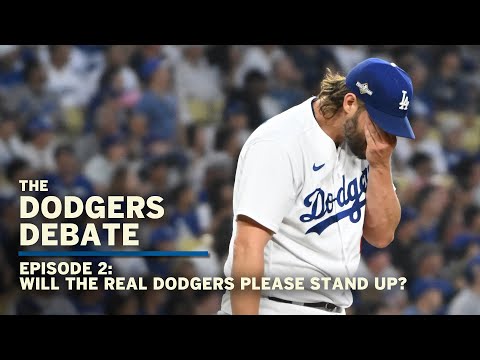 Still, the situation looks grim — especially with Arizona ace Zac Gallen in line to start Games 2 and 5 and Saturday starter Merrill Kelly (who snapped his 0-11 career mark against the Dodgers with 6⅓ scoreless innings) available to return in Game 4.
"He was attacking us and making us put the ball in play," Roberts said of Kelly. "We just couldn't do it."
Add it all up, and the external doubts the Dodgers were facing at the start of this series seem rather mild.
At the very least, they were expected to dispatch Arizona. Now, in the wake of Saturday's Game 1 gut punch, even that hope is threatening to fade.
"You've just got to throw this one away as fast as you can," Freeman said. "11-2, 2-1, they're all losses in the playoffs. It doesn't matter how you lose it. It's still a loss."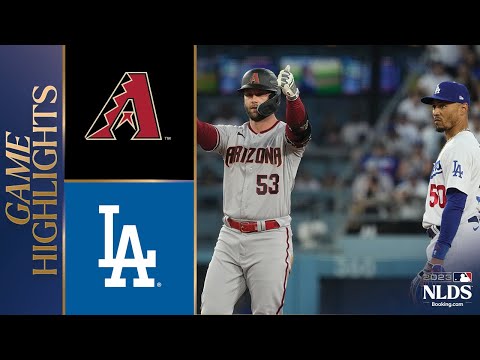 Get our Dodgers Dugout newsletter for insights, news and much more.
You may occasionally receive promotional content from the Los Angeles Times.